March 29, 2022
Not too late to be a prom date for one lucky lady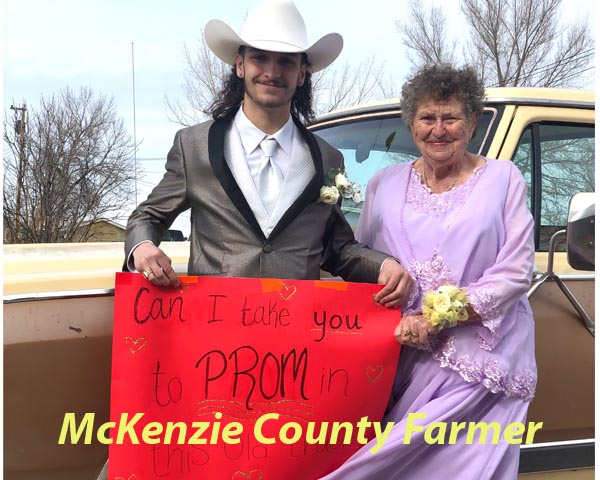 By Ashleigh Plemper
Farmer Staff Writer
Growing up as the second oldest sibling to 14 brothers and sisters, Madeline Miller was far too busy holding down her homefront on the northeast side of Watford City to even entertain the thought of attending a swanky prom dance.
But at the age of 92, her time had finally arrived after her great-grandson, Dakota Wollan, whisked her away on a date to the Watford City High School Prom last weekend.
"I haven't danced in 40 years," said Miller, as she skimmed her brain for a Dolly Parton song to request the DJ to play.
"Ohhh, you'll dance at least once," said Brad Wollan, her grandson and Dakota's dad.
---