July 12, 2022
Delbert Johnson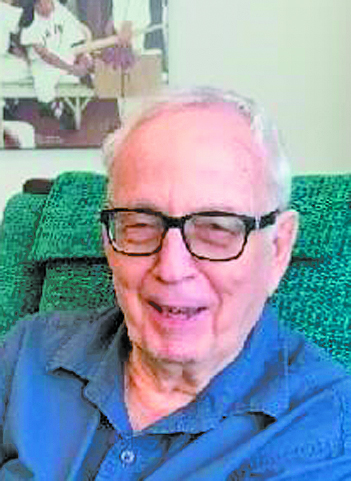 Delbert "Del" Oscar Johnson, our dad, passed away peacefully June 25, 2022, at the age of 85. He fought a tough and long battle with dementia with frequent glimpses of the man so many of us cherished.
Dad was born to Melvin and Amy Johnson in Williston, N.D., Nov. 22, 1936. He spent most of his early life in the neighboring small town of Arnegard, which he loved. My brother and I grew up listening to stories about his childhood and teenage years filled with adventures under the watchful eye of the entire community. He and the other legendary "Johnson kids" were active in sports, band and the Lutheran church. He nurtured his faith throughout his life and could even recently, be heard singing hymns at the top of his lungs.
A beautiful classmate, Beverly Chitwood, caught his eye in high school and they became sweethearts. They married after graduation in 1955, and celebrated 51 years together until mom's passing in 2007. They had two kids, daughter, Taffy Johnson and son, Stacey Johnson. He was a wonderful father.
Dad dabbled in many careers throughout his life, but his favorite and most rewarding was the time spent teaching high school in Hood River. Although this was early in his life and for only about a decade, he loved it. He talked about his former students until he passed.
Dad loved to travel and was able to do so throughout his life. He traveled to Europe, taught in Japan and journeyed throughout the United States and Canada. He was fascinated by everyone he met during these adventures and easily made friends wherever he landed.
"It takes a village" definitely applied to Dad. He loved to frequent the neighbors, whether in Hood River or Beaverton, just in time for an afternoon beer and a lively current events discussion or perhaps just to "borrow" some gardening tools (not that he gardened). We are grateful to those neighbors who indulged him throughout his life.
Others in the "village" to whom we are so grateful are his siblings and their families who have been an incredible support system. His surviving siblings are Darrell Johnson (wife, Bette); Georgina Linghor (husband, Mike, deceased), Neal Johnson (wife, Joyce) and honorary brother, Gerald Fritsvold (wife, Arlis, deceased). He was predeceased by his brother, Robert Johnson (married to Margaret until his death); and sister, Arlene Wold (husband, Milton, deceased). He was blessed with numerous nieces and nephews.
Dad received loving care and support from Taffy's partner, David Yoswick (and the entire Yoswick family), and Stacey's partner, Stephanie Williamson. He loved them both dearly.
Lastly, we are grateful to all of his friends, former students, companions and amazing caregivers (Whitewood Gardens-Gresham and Russellville Park) who supported him in recent years. We are especially and profoundly thankful to his new family at Whitewood Gardens-Gresham who took such loving care of him during his last two months and his entire team at Bristol Hospice. We would have been lost without them.
There will be no memorial service. He asked that you raise a glass to him or spend a moment to wish him well on this journey to join Beverly. If you prefer to sing, he loved "Amazing Grace" and "How Great Thou Art." Please be sure to sing loudly and slightly off-key.
---