July 5, 2022
Dale Orf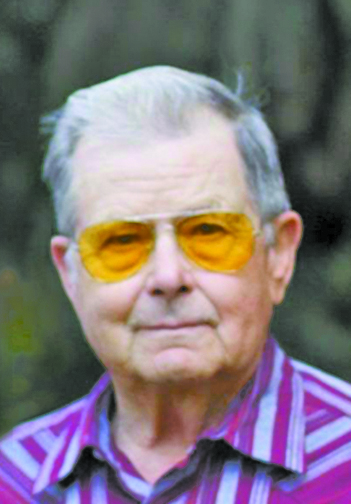 Dale Orf of Grassy Butte, N.D., 82, passed away on June 25, 2022, at his ranch with Doreen, his wife and daughter, Colette at his side.
Dale Cameron Orf was born in Watford City on Feb. 25, 1940, the son of Jerry and Louise (Carr) Orf. He grew up and attended country schools in the Grassy Butte area and later attended school in Watford City, before graduating from Model High in Dickinson. Dale enlisted with the U.S. Navy and served as a Corpsman, until he was honorably discharged. He returned to the Grassy Butte area and began farming and ranching with his father. Dale lived on the ranch in the Badlands, next to the Little Missouri River where he married and raised his kids until 1982. They then moved to the Wollan family farm in Keene, N.D., where he continued to farm and raise cattle. In 1987, Dale and his daughter Colette moved to Watford City where he worked in the Oil field. Dale married Doreen Nordin Wike on Feb. 25, 1989. Together they moved to the Rockeman Ranch and there he was employed as the Ranch Foreman for the Wisness family. In the early 1990's, they returned to Grassy Butte to operate the family ranch. Dale loved horses, especially Morgan Horses, which he raised since the 1970's. He was past-President of the North Dakota Morgan Horse Association. He enjoyed making them into great ranch horses, along with showing them at the North Dakota State Fair. Dale had a love for music, especially classic country music and even a little early Rock-n-Roll. He had a large record collection that he has acquired over the years.
Dale is survived by his wife, Doreen of Grassy Butte; sons, Jerry Kust of Riverview, Fla., and Kalcey (Jody) Wike of West Fargo, N.D.; daughters, Shannon Glenn of Colorado Springs, Colo., and Colette Orf of Bainville, Mont.; brother, Dana (Rochelle) Orf of Calif.; grandchildren, Rachel, Rebecca and Jacob Kust, Xan and Talyn Glenn, Ben Orf, Jess (Logan) Eggiman, Marlee (James) Schmitz, Kodi Bilquist, Bronc Bilquist, Jaydon Wike and Emma Wike; and 12 great-grandchildren.
He was preceded in death by his parents, Jerry and Louise Orf; daughter, Roxane Hurley; and brother, Dennis Orf.
Funeral Services for Dale were held on Tuesday, July 5, 2022, at 11 a.m., MDT, at the Grassy Butte Park in Grassy Butte with Pastor Rob Favorite officiating. Burial will be held at the North Dakota Veterans Cemetery at 3 p.m. CDT, Friday, July 8, 2022.
In lieu of flowers, the family suggests donations be made to the Killdeer Ambulance Association: 25 High Street NE, Killdeer, ND 58640.
Remembrances and condolences may be shared with the family at stevensonfuneralhome.com.
---