October 30, 2019
Wolf Pup Learning Center opens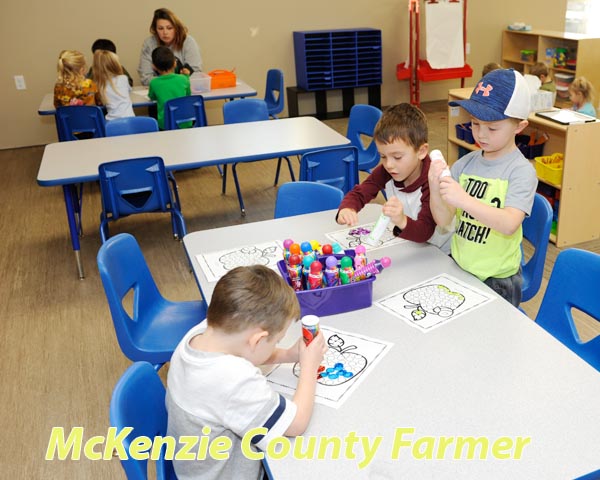 By Ashleigh Plemper
Farmer Staff Writer
In the world of childcare, dreams do come true for mothers of Watford City thanks to the new Wolf Pup Learning Center preschool that opened its doors on Tuesday, Oct. 22.
First glance at Tessa Moberg, Wolf Pup Daycare director, and her beaming glow, you'd think she just came back from her honeymoon.
"I did not look like this last week. It's been a long process. We're in our fourth day and it feels amazing," Moberg says. "I feel like a weight has been lifted off of my shoulders."
The opening of the new preschool facility which is located east of the Watford City City Hall in the former post office, means Wolf Pup Daycare can now allow more children to fill their rooms. And whether it's through utilizing the daycare or preschool, this gives moms yearning to get back into the workforce a prime opportunity.
The Wolf Pup Learning Center preschool features four rooms, three that are designated for 4-year-old children and one that can have as many as 14 potty trained 3-year-olds. Altogether, the facility has the space to accommodate 74 children.
For the full story, subscribe to the McKenzie County Farmer
---