September 6, 2022
Watford City man's board game comes to fruition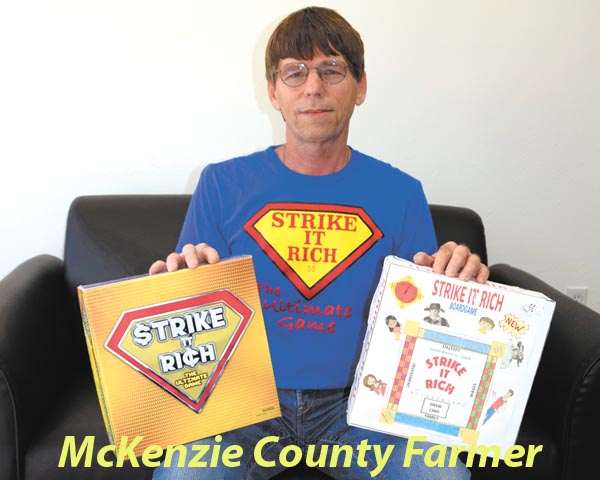 By Ashleigh Plemper
Farmer Staff Writer
"My family and I have played it hundreds of times and they still enjoy playing it," says Mitch Haugeberg, who recently launched a marketing plan for a board game he created in the 1990s.
While it probably comes as no surprise that today all of Haugeberg's children have a version of his boardgame, soon, the rest of society will too.
"It's a cross between the games of Monopoly and Life," he says.
In a world where many think they can turn something into profit, Haugeberg says his intent was to simply spice up the family's household game collection.
"My oldest daughter at the time was turning six and we were trying to find a game at K-mart and we didn't like any of our game options," he says.
The next day Haugeberg put a pencil to paper, with the incorporation of a few crayons, and the rest was basically history.
"At the time we already had a lot of games around the house that we played. And I just couldn't find anything I liked," he recalls.
After reconfiguring some things over the next couple of days, the family had a game that would last them years.
For the full story, subscribe to the McKenzie County Farmer
---