April 27, 2021
Georgia girl starts a new life in Watford City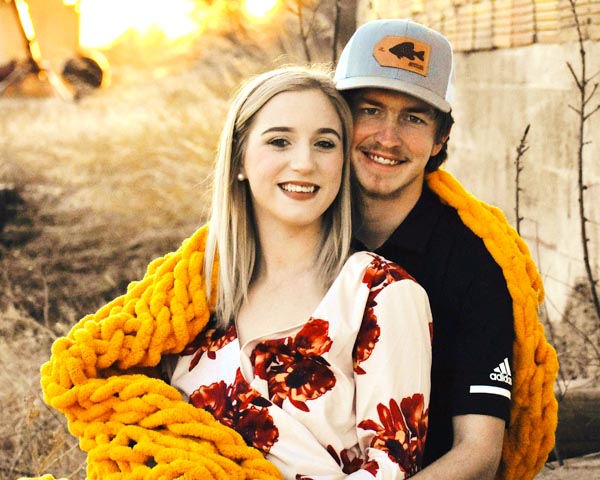 By Ashleigh Plemper
Farmer Staff Writer
"My first thought was where is everything," says Haley Tompkins, of when she first came to Watford City.
Tompkins' first memory of North Dakota would be arriving in front of a small portable building at the Williston airport. She immediately realized her new environment would be a lot more desolate than ever before.
"My flight came in at Williston at 11 p.m. and I remember we were driving and my boyfriend said that light right there is the gas station. And I said, oh really, I can't tell," laughs Tompkins.
Tompkins decided to follow her high school sweetheart from Valdosta, Ga., to Watford City in 2018. But she says it was her future mother-in-law, Karen George, who actually prompted her to take the leap.
"She said, you'll never have the opportunity at a great life down there. Please come to Watford City," Tompkins says.
---