November 16, 2021
Bakken Oil Rush Ministry to host a Thanksgiving feast on Thursday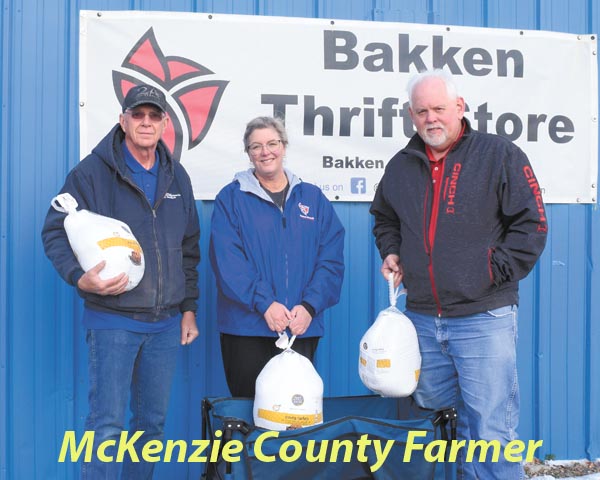 By Ashleigh Plemper
Farmer Staff Writer
It's hard to beat an environment filled with food and fellowship, especially when you live in an area where it's extra cold this time of year. And that's why nothing hits home like a warm, hearty comfort meal.
On Thursday, Nov. 18, the Bakken Oil Rush Ministry (BORM) will host its 8th annual Thanksgiving gathering at the Watford City Civic Center at 6 p.m.
"It's open to everyone. Especially folks who are away from family or don't have a local safety net, so to speak," says Laura Anderson, a Bakken Oil Rush Ministry board of directors member.
As last year's Thanksgiving feast had to undergo some temporary changes, Anderson says the crew is looking forward to being back in commission.
For the full story, subscribe to the McKenzie County Farmer
---